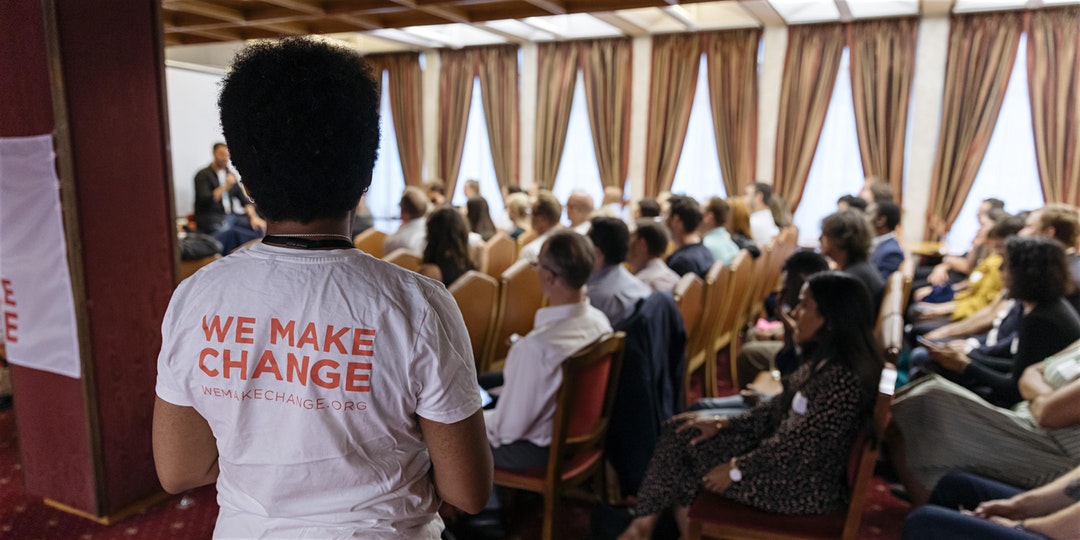 Mental Health in Homelessness - We Make Change X Zinc Academy
Mental Health in Homelessness - We Make Change X Zinc Academy
Tuesday, January 28, 2020

Date and Time: Tuesday, 28th January 2020
18:30 – 20:30 GMT


Location: Wiser HQ, 10 Bakers Yard
London, EC1R 3DD


About this Event

Join us for our next community event focused on 'Mental Health in Homelessness'. We'll hear what's being done by NGOs already, why mental health is such a problem in those experiencing homelessness and what we can do to help that situation.
It will also provide an opportunity to share best practice and meet others in the space who are currently working to end homelessness or are wanting to make an impact somehow.
We'll also be joined by Zinc who are launching The Zinc Academy which will help unlock and accelerate the personal impact of those who want to solve the toughest societal issues, through various solutions, not limited to starting-up new ventures. The Zinc Academy will launch early 2020, with the Mission of Mental Health. 
During the 9-month, part-time programme, participants will be exposed to the best in Mental Health learning and expertise with the most innovative practitioners across business, charities and public services, meet a powerful network of speakers and fellows, be connected to unique placements and a portfolio of mental health start-ups, and meet a diverse cohort who all want to see change and have an impact. Then, we set them up to take action. They'll be speaking to us about how the community can get involved.
Any questions - please email homelessness@wemakechange.org
For those new to the community - welcome! Here is some background about us:
The We Make Change Homelessness community arose due to a need for a platform which is inclusive to anyone involved in homelessness; charity, volunteer group, social enterprise, private sector, individual, entrepreneur, campaigner etc.
The idea is simple; provide a space for great minds to seek help, share ideas and collaborate more effectively. With We Make Change organising every meeting it also takes the stress out of networking for already over stretched and under-resourced organisations and charities. People just need to sign up and come!
Our values are:
Learn - about the cause, what others are doing and how they're doing it.
Connect - with other NGOS, individuals with skills or companies willing to help
Celebrate - the achievements of our members in what they do for others.
This community is unique. We do not discriminate against charity status, location, ideas, backgrounds or anything! If you are trying to make the lives of those who are experiencing homeless better, we want you to be involved and share your ideas.
So...
Come and join us on the 28th January for an evening of connections, fun and finding new and effective ways to help each other and most importantly, help the people who find themselves homeless.
Useful links: